As a reminder:
Our dealers will start accepting orders in advance. We will provide you with their contact details,
you can choose according to your country.
《Palm Garden Hotel》
Located in Cannes,France, Palm Garden Hotel is a dream-packed resort. There are high-end fashionhouses along the beach and magnificent hotels. The annual Cannes International Film Festival makes it aplace for stars to stay. The protagonists of our story are also playing fromhere...

《
Bonjour Kate
》
Kate is a film Rookiewho first came to Cannes. She can't wait to go shopping in high-end fashionshops when she just arrived at the hotel.
Platinum-colored hair with bright pink peach lipstick makes her lookparticularly dazzling on the streets of Cannes,
The delicate green dress and the yellow handbag are all the latest popularcolors.
Black bow heels and pearl jewelry make her especially cute!
She looks like she can't wait to shine at the film festival!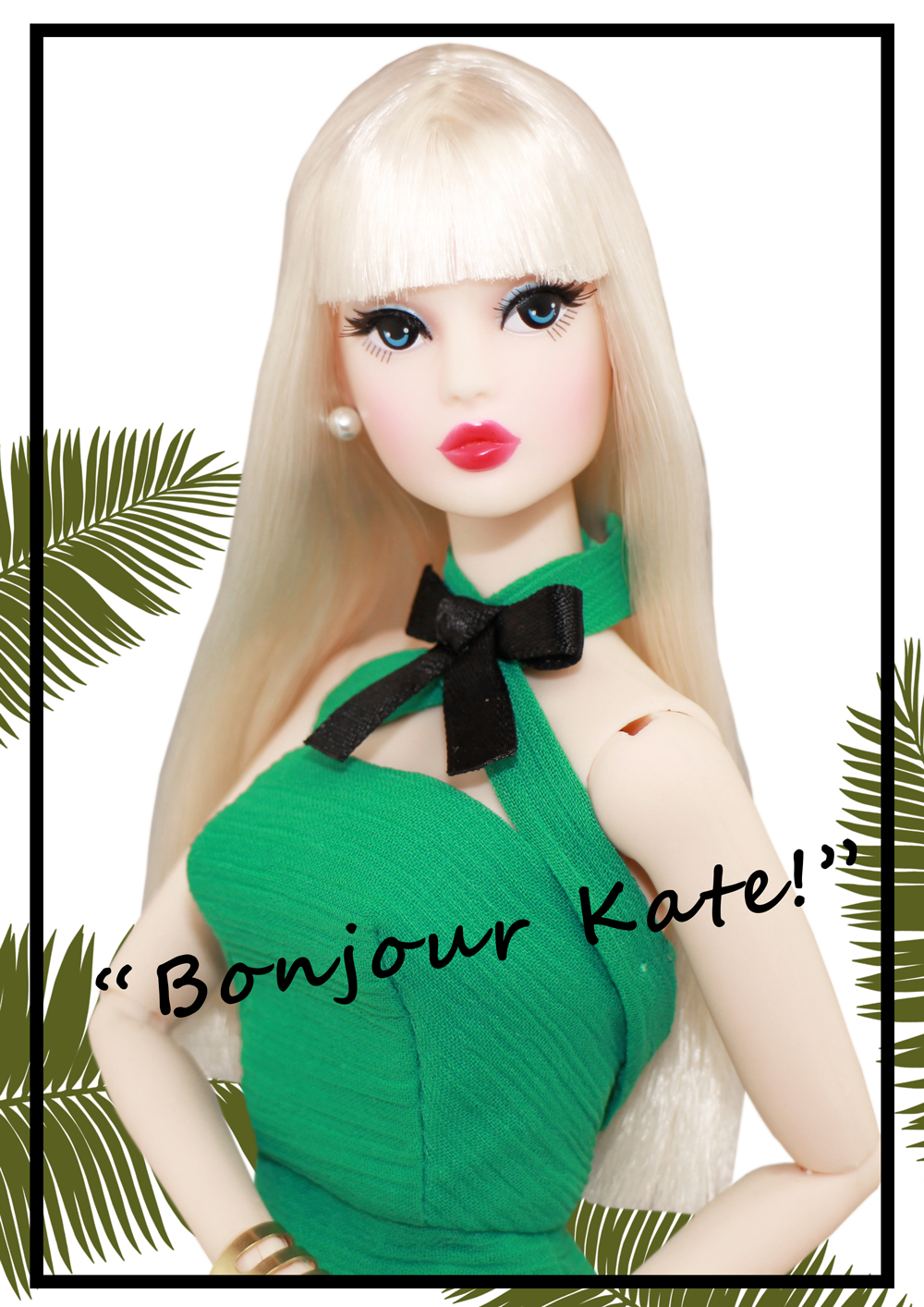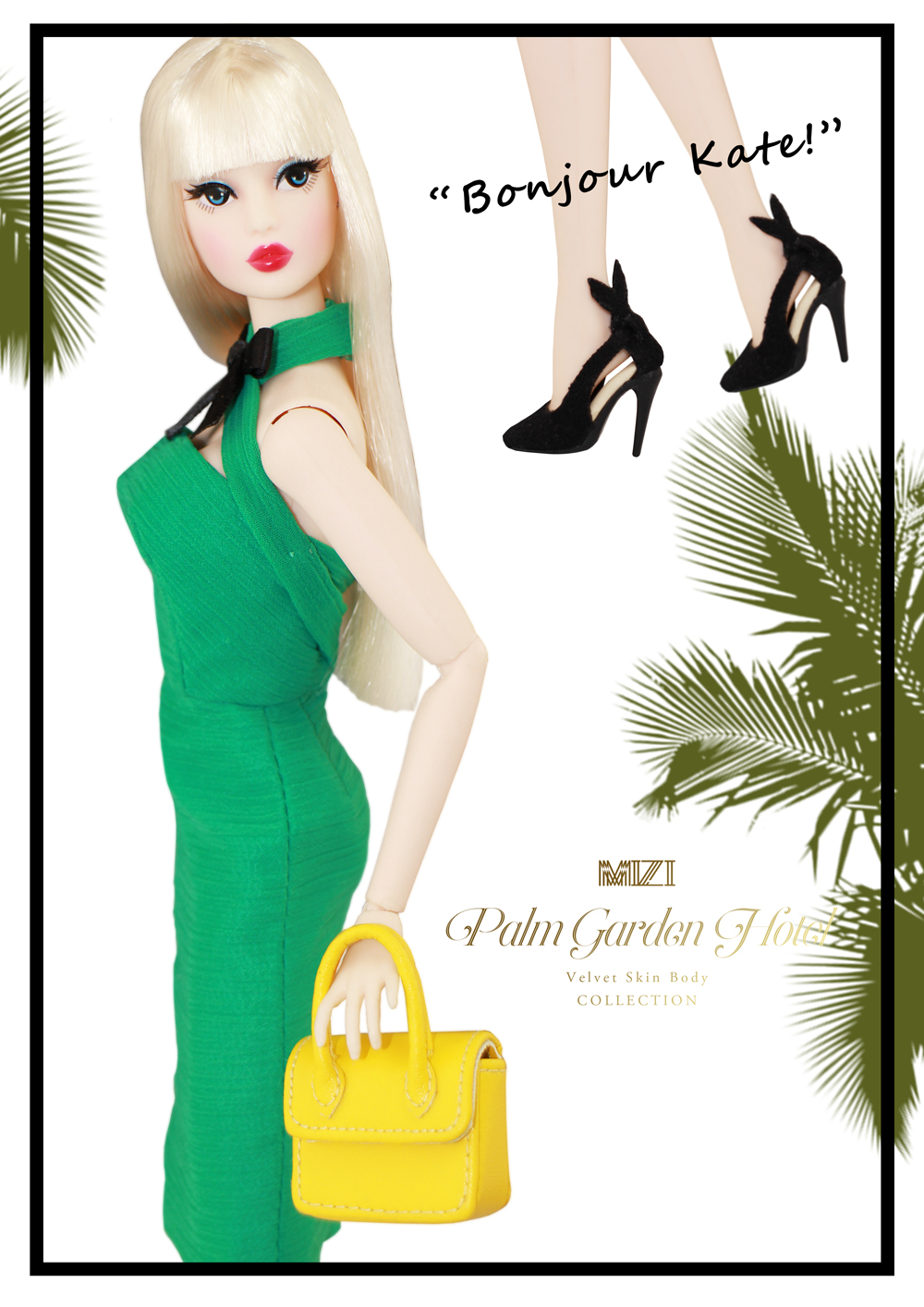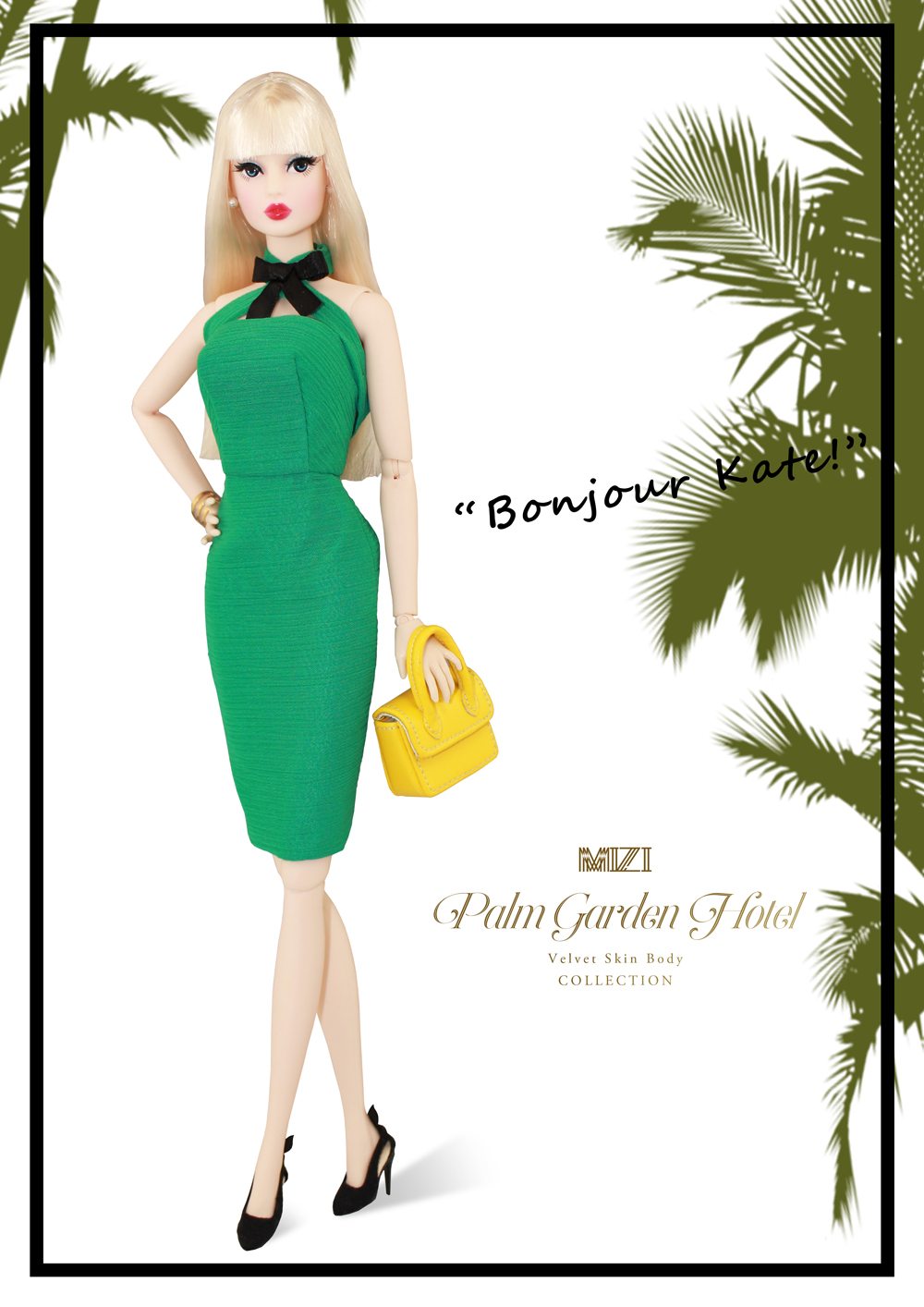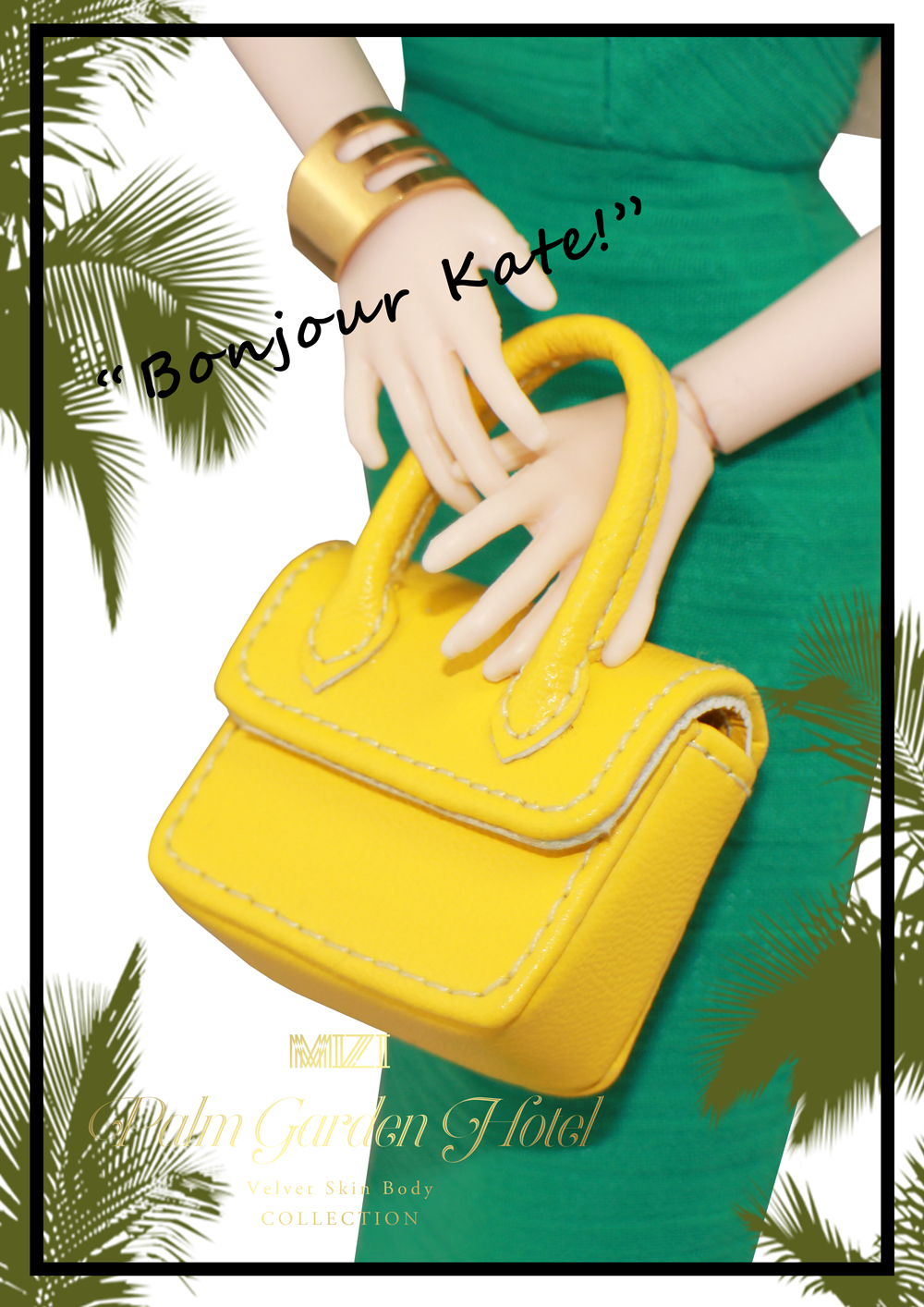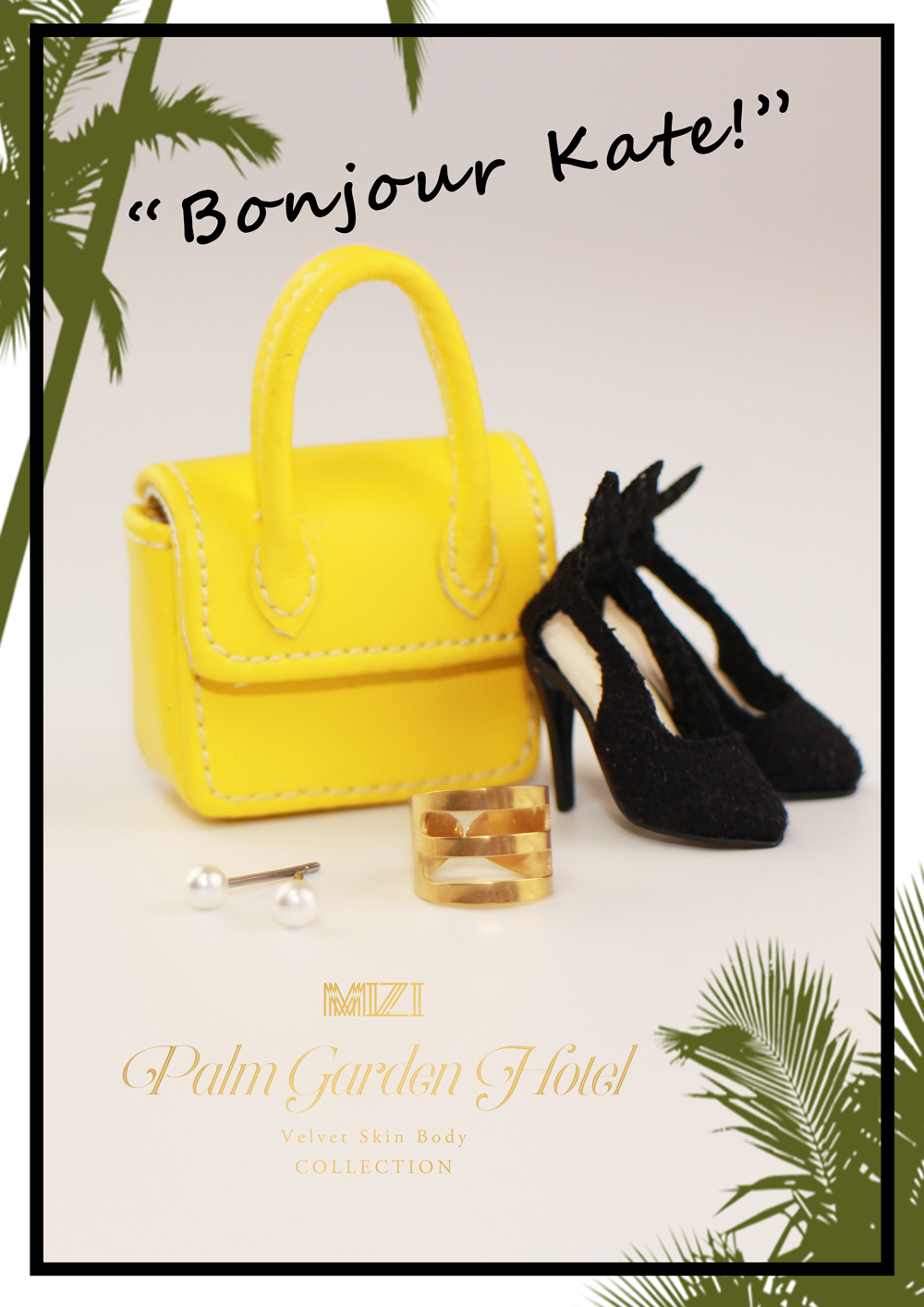 《It's tea time now》
Perfect afternoon tea time at four o'clock P.M.
Lily is a wife of a filmmaker who goes alone to the open-air restaurant atthe Palm Garden Hotel.
She has caramel-coloredcurls, green pupils, The delicatetaffeta dress is dotted with patterns of summer flowers, and the bow at theback of the waist swings gently with her pace.
The leather shell bag and transparent high heels are telling her about herfashion taste.
She sits in a palm-covered seat and orders a Summer Berries, waiting forher husband.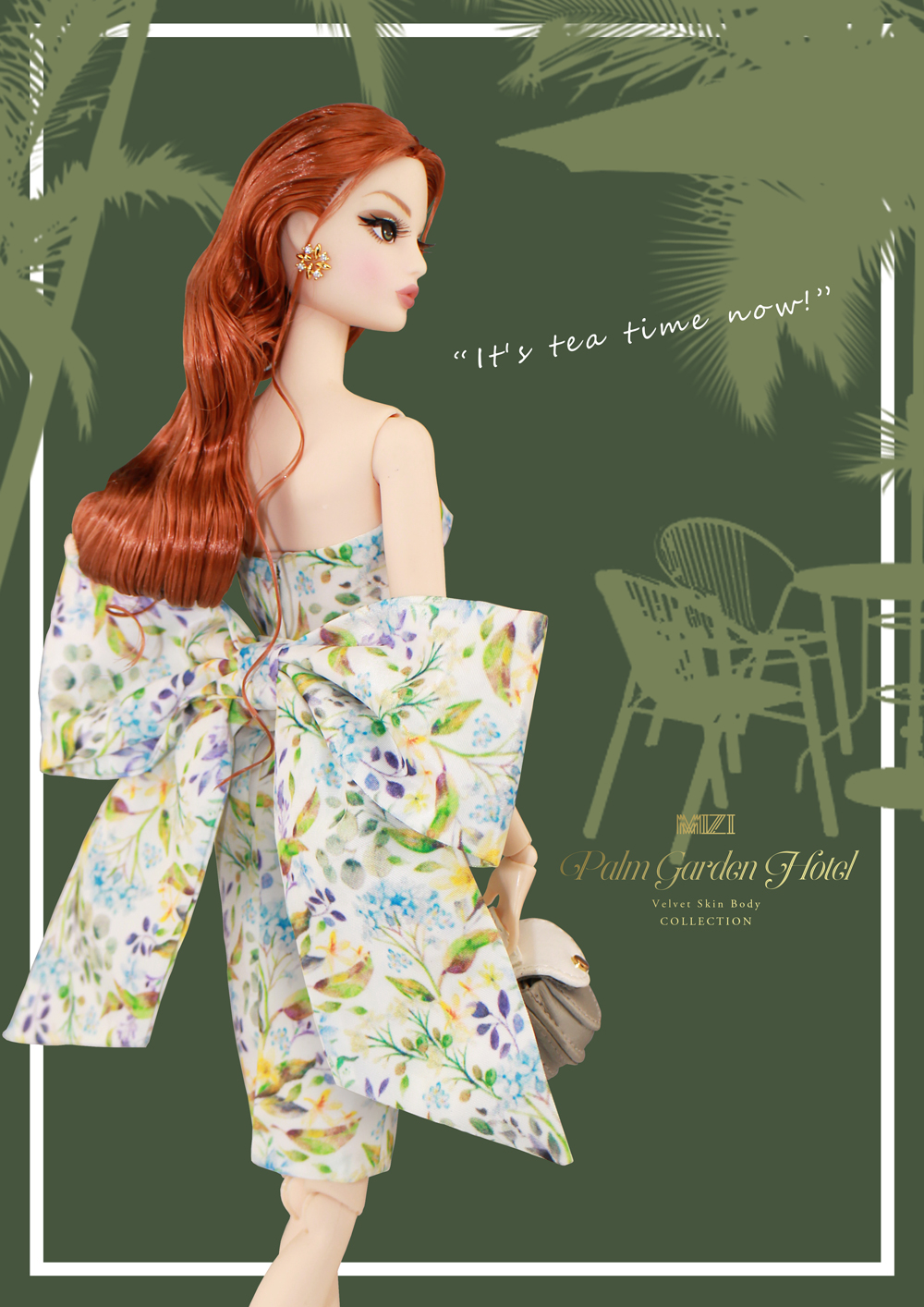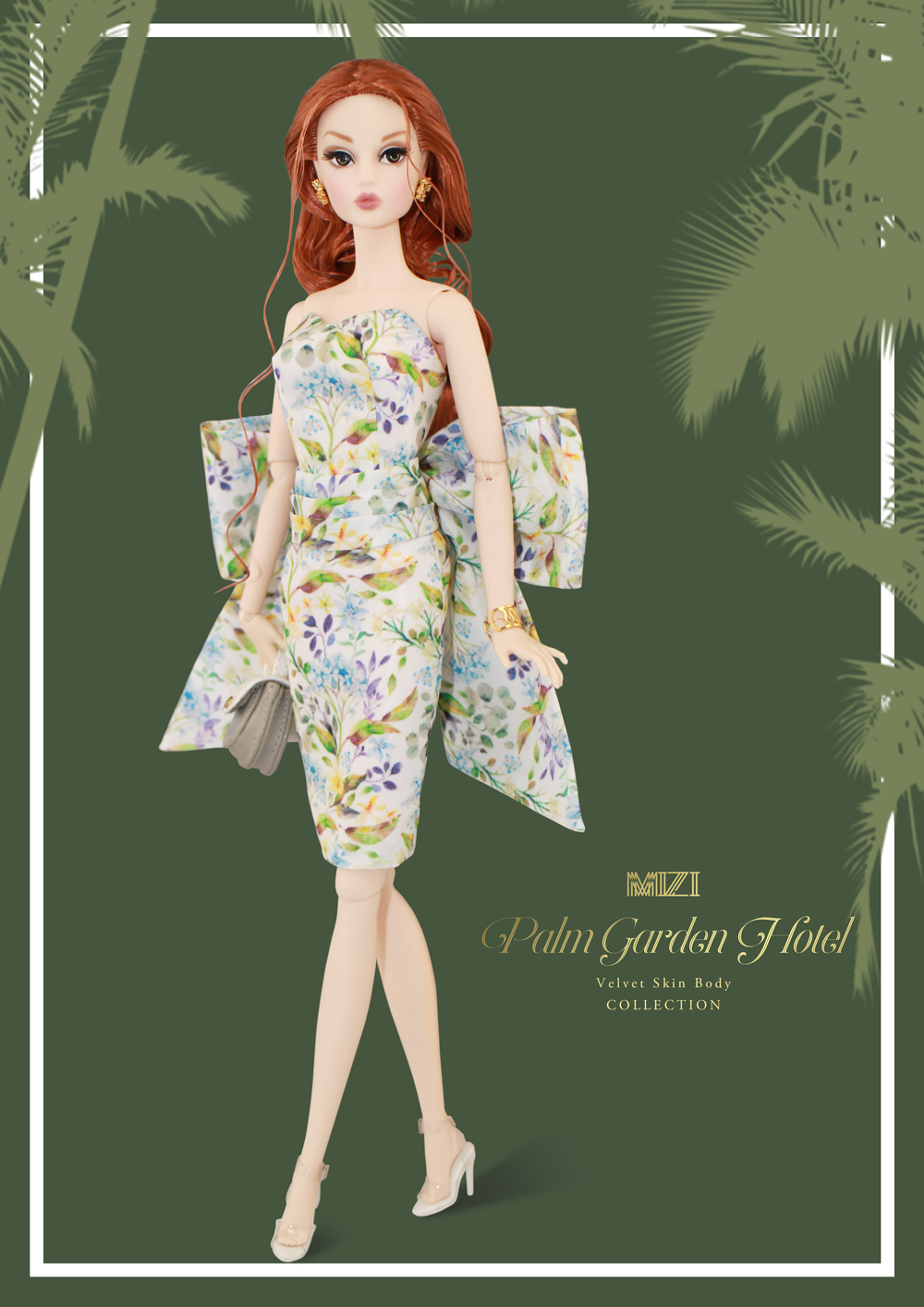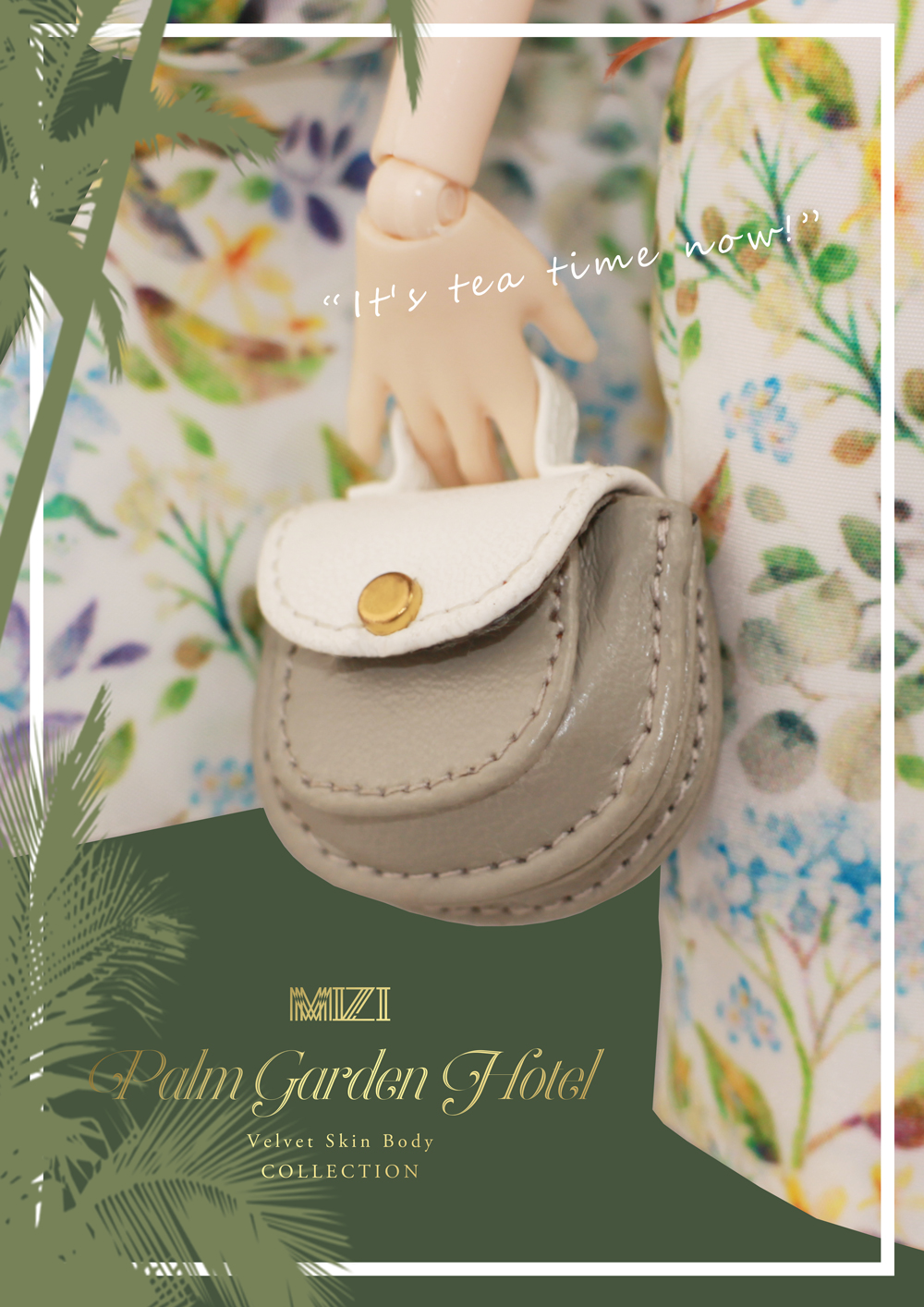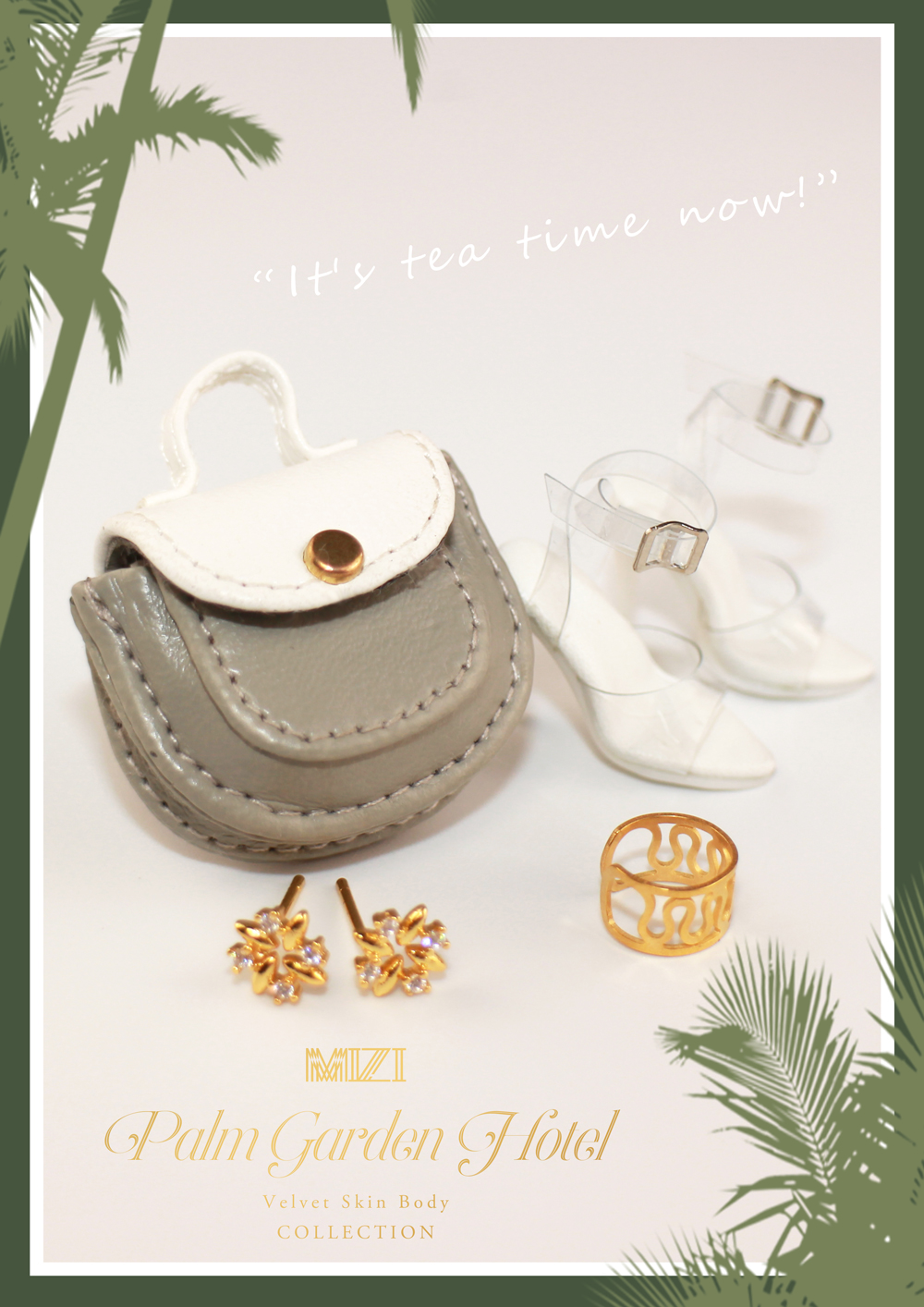 《Mystic woman》
You may often see a mysterious woman in this Palm Garden Hotel, and youwill never forget it. She often walks everywhere in the hotel, and she looksvery luxurious in a black velvet women's suit. After nightfall, she will appearin the bar on the second floor of the hotel. Her skin looks more charming underthe dim light, and the green high heels and wallets look more like green gems.She is Fatima, who is the heiress of the Palm Garden Hotel.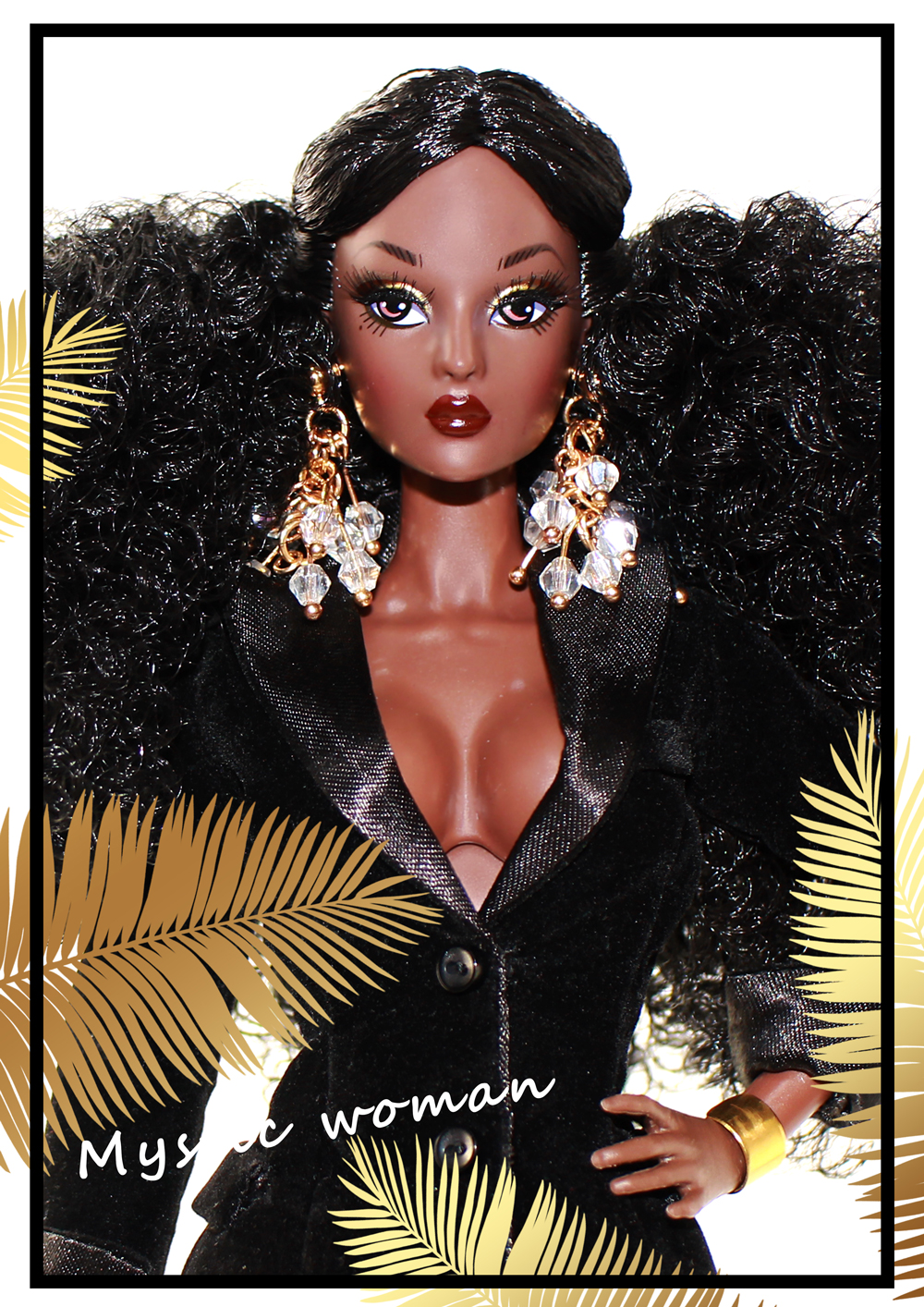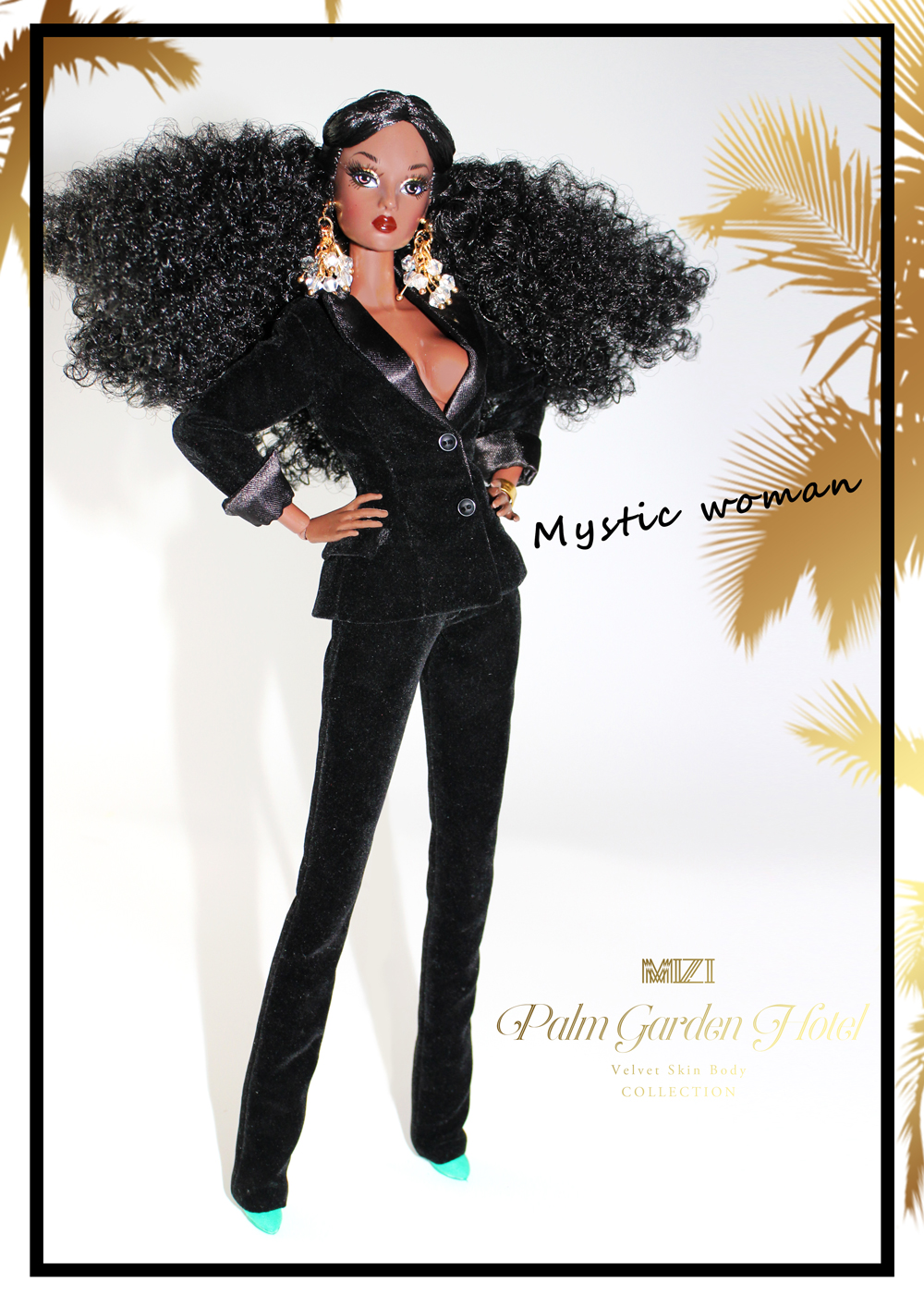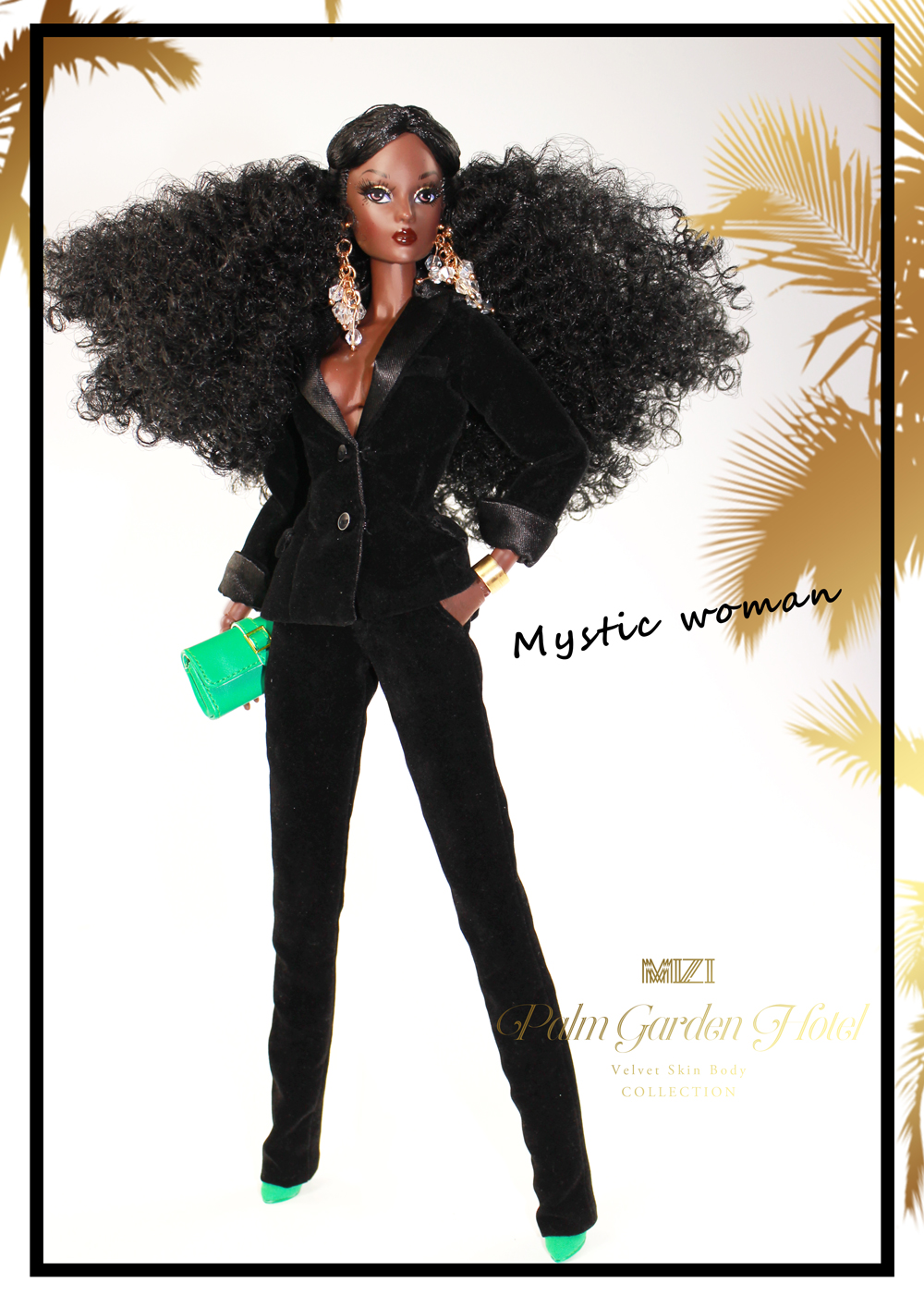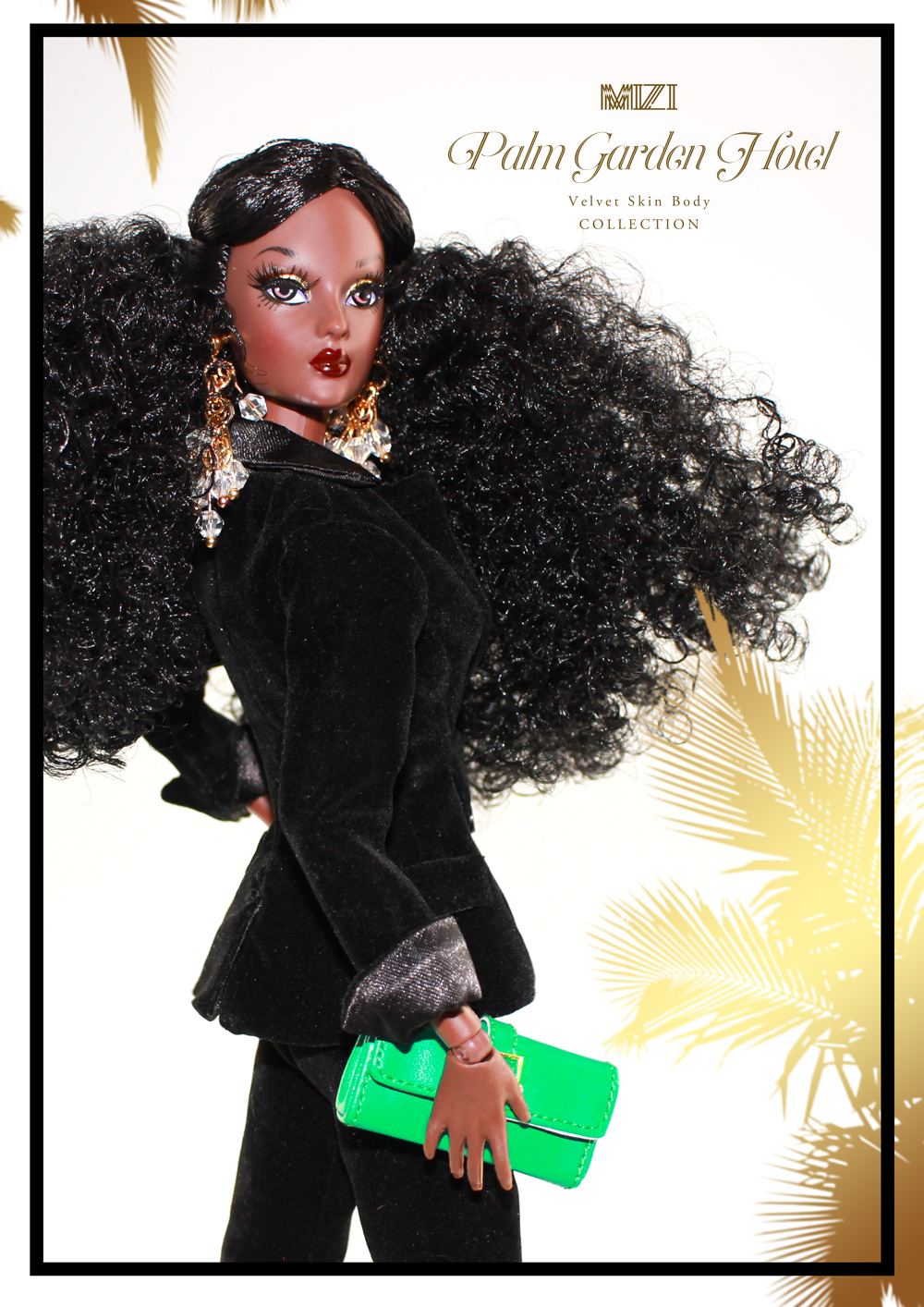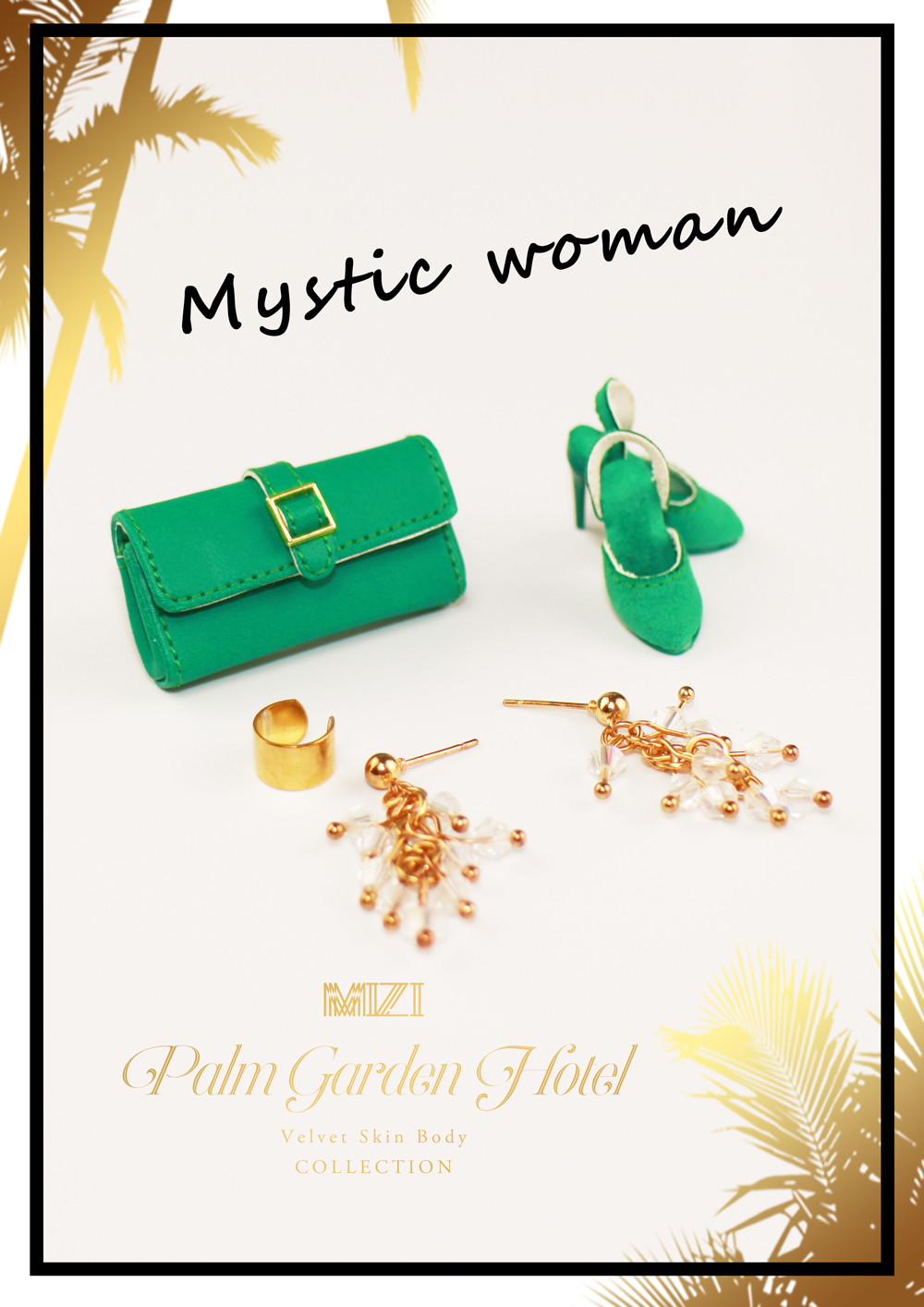 Final fabrics, colors and textures may vary slightly. For adult collectors ages 13 and up only.
PRE-ORDER NOW
Dealer list
Rudi Teruel ruditeruel@gmail.com